"The Pirate Plays" by Steve Otfinoski – October 9 and 10 @ 8:00 PM… FREE!
Thursday, October 9
Friday, October 10
8:00 PM
"The Pirate Plays"

by Steve Otfinoski
Directed by Kelly DiMauro
FREE to all – no reservations required!
Westport Community Theatre



Westport Town Hall




110 Myrtle Avenue




Westport, CT 06880
Dark deeds on the high seas come to life in "The Pirate Plays" by Fairfield playwright Steven Otfinoski as it sails in for a two-night run Thursday, October 9 and Friday, October at 8:00 PM  The two award-winning monodramas retell the colorful lives of two of most infamous pirates of Piracy's Golden Age – Stede Bonnet, the Gentleman Pirate, and Anne Bonny, Pirate Queen.
Bonnet and Bonny are brought to life in "The Pirate Plays" by Stephen Thomas Kelly and Sally Arlette-Garcia, who played the roles last year in a production at the Buttonwood Tree Performing Arts and Cultural Center in Middletown. Director Kelly DiMauro staged "The Pirate Plays" in Middletown and previously directed Otfinoski's "Table Talk," part of one of Theater Four of New Haven's "Acting Out" productions. His film adaptation of the play "Protector of the Kingdom" by Carolina V. McGraw was screened at the 2013 New England Underground Film Festival.
"For years my family vacationed in North Carolina's Outer Banks, once a notorious pirate haunt," says Otfinoski about the genesis of the play. "The pirate who intrigued me the most was the most unlikely pirate of all, Stede Bonnet. He was a well-to-do Barbados planter who one day decided to chuck it all, leave his nagging wife, and become a pirate, even though he knew nothing of the sea and ships. I felt compelled to put this strange man's story on the stage." At first, Bonnet enjoys the adventure and remains a gentleman among his crew of cutthroats, but eventually the pirate life changes him and the story turns darker.
After the play was a winning entry in the One-Act Connecticut Playwrights Festival at the Warner Theater in Torrington, Otfinoski looked for a companion piece to go with it. Anne Bonny is another larger-than-life character. She married a soldier to escape from her tyrannical father, and they moved to the pirate island of New Providence in the Bahamas. Here she fell in love with the colorful pirate captain Jack Rackham, better known as "Calico Jack," and cast her lot with him. In the pirate life, she met other unforgettable characters including Pierre Bouspeut, the "Pansy Pirate," and Mary Read, who disguised herself as a man to join Rackham's crew.
Playwright Otfinoski has written more than 50 plays. His work has been performed in New York by the Lincoln Center Play Series, the Quaigh Theater, the American Theater of Actors, and the Actors' Playhouse. His ten-minute play, "Venus Smiled," was a winner in the first Connecticut Artists & Playwrights Festival sponsored by the Dramatists Guild, of which he is a member, and will be performed in October at the Warner Theater in Torrington. His full-length "Stratford Characters," commissioned by the Stratford Arts Commission, celebrated the 350th anniversary of Stratford, Connecticut and was performed by the American cast in Stratford-on-Avon, England as part of a Sister Cities' exchange. It will be revived in December by the Square One Theater Company in honor of the town's 375th birthday.
Previous WCT productions include…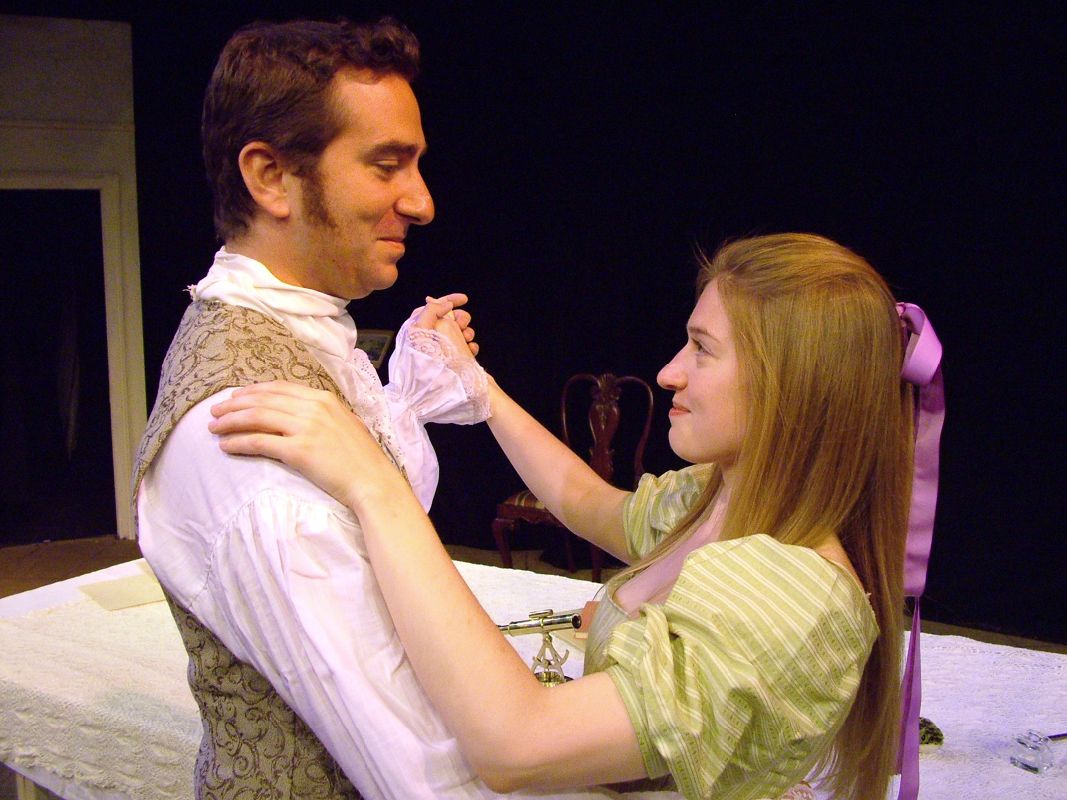 _______________________________________________________________________________________________________________
Westport Community Theatre is located at Westport Town Hall, 110 Myrtle Avenue in Westport. For directions to the theatre, go to the "Directions" tab above. You can make reservations by calling the Box Office at (203) 226-1983 or by selecting the "Reserve Tickets" tab above. Performances are Fridays and Saturdays at 8:00 PM, Sundays at 2:00 PM.
Westport Community Theatre's mission is to produce memorable evenings of quality theatrical productions at affordable prices; for 59+ years, non-profit Westport Community Theatre has strived to be a "community within a community," defining all that the town of Westport, Connecticut is about.