"The Pirate Plays" by Steve Otfinoski – October 9 and 10 @8:00 PM… FREE!
September 19 – October 5, 2014
I'm Not Rappaport!
by Herb Gardner
Directed by Lester Colodny
Fridays, September 19, 26 and October 3 at 8:00 PM
Saturdays, September 20, 27 and October 4 at 8:00 PM
Sundays, September 21, 28 and October 5 at 2:00 PM
Thursday, September 25 at 8:00 PM
Westport Community Theatre




Westport Town Hall




110 Myrtle Avenue




Westport, CT 06880
I'm Not Rappaport! is a hit – read the great review at broadwayworld.com 

The author of A Thousand Clowns, one of WCT's memorable productions, brings another set of memorable characters to the stage. I'm Not Rappaport! takes place under a bridge in Central Park, New York City, where two octogenarians meet regularly, determined to fight off all attempts to put them "out to pasture." Nat is a cantankerous old-time radical whose daughter is urging him into the old folk's home. Midge is an apartment superintendent who spends his days in the park hiding in the past and from his disgruntled tenants. Together, their cantankerous relationship is a blend of absolute comic genius and pathos, producing a powerful, complex evening of theatre.
I'm Not Rappaport! won the Tony Award for Best Play in 1985 – so it is fitting that it is being directed by Emmy award winner Lester Colodny. Tour-de-force performances are given by stars Fred Tisch and David Michael Tate (making his WCT debut); the outstanding cast features Deborah Burke, Matt Catalano, Melody Cochran, Rick Stewart and Jeffrey Wyant. Produced by Donna Wyant and Joan Lasprogato, the talented crew includes Stage Manager Ron Dobey, Set Designer Dave Eger, Costume Designer Mary Kulcsar, and Lighting Designer Jeff Klein.
Previous WCT productions include…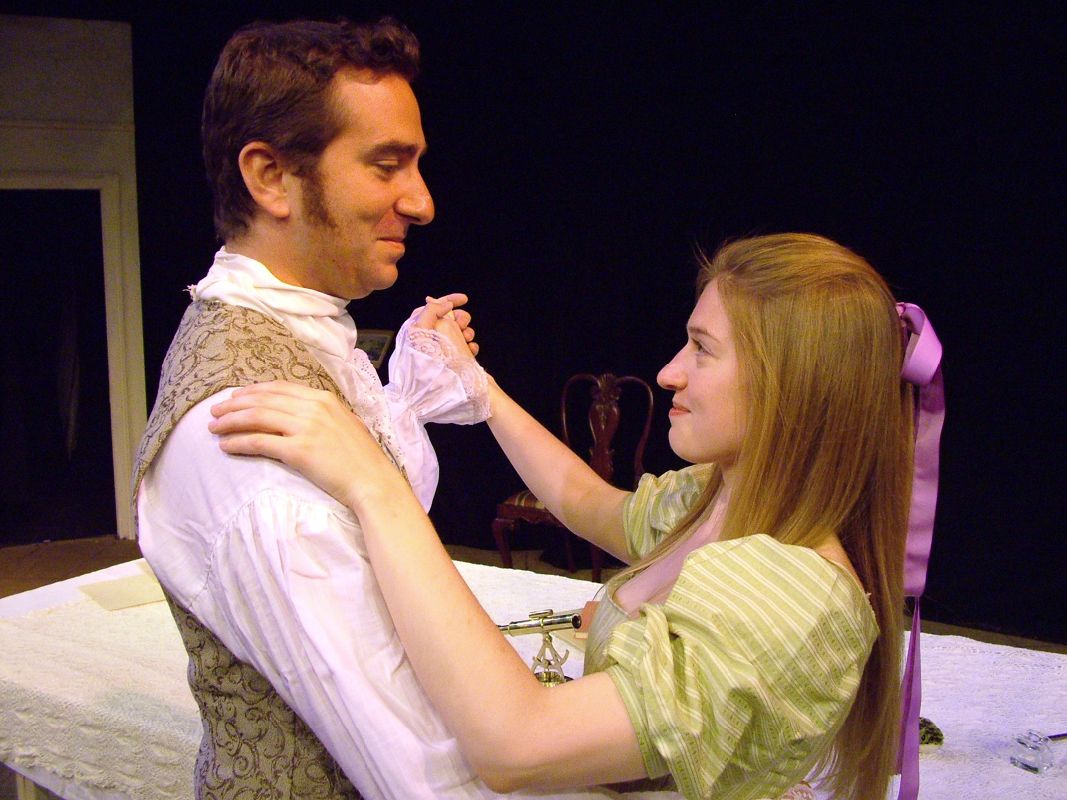 _______________________________________________________________________________________________________________
Westport Community Theatre is located at Westport Town Hall, 110 Myrtle Avenue in Westport. For directions to the theatre, go to the "Directions" tab above. You can make reservations by calling the Box Office at (203) 226-1983 or by selecting the "Reserve Tickets" tab above. Performances are Fridays and Saturdays at 8:00 PM, Sundays at 2:00 PM.
Westport Community Theatre's mission is to produce memorable evenings of quality theatrical productions at affordable prices; for 59+ years, non-profit Westport Community Theatre has strived to be a "community within a community," defining all that the town of Westport, Connecticut is about.